Meet Our Friendly Staff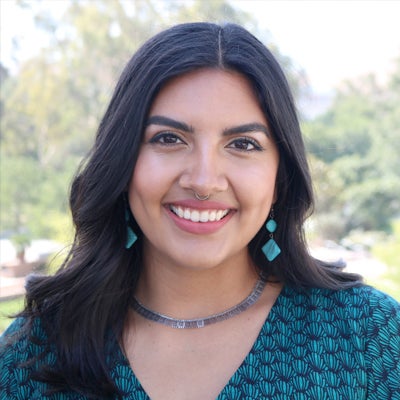 Karla Aguilar, M.S.W.
Interim Director & CARE Advocate
She/Her/Hers
Karla graduated with her Masters in Social Work from the University of Southern California concentrating in Community Organization, Planning and Administration (COPA). Her passion for helping those impacted by sexual and relationship violence has led her to organize and implement several higher-education programs/initiatives aimed at responding and preventing violence through an intersectional framework. She has served as a community case manager, sexual violence support program manager and prevention education specialist in the greater Los Angeles area, she is a certified sexual assault/domestic violence counselor advocate and is now in her current role at UC Riverside. She helps oversee services, healing programs and outreach for survivors/victims of sexual and relationship violence. Karla is a proud UC Riverside alumna having graduated with degrees in anthropology and ethnic studies.
Karla currently serves as the Region VI Knowledge Community Representative for NASPA's newly established Sexual and Relationship Violence Prevention, Education, and Response (SRVPER) Knowledge Community.
"CARE hopes to inspire respect, compassion, love and empathy with every survivor we serve and every prevention dialogue we facilitate."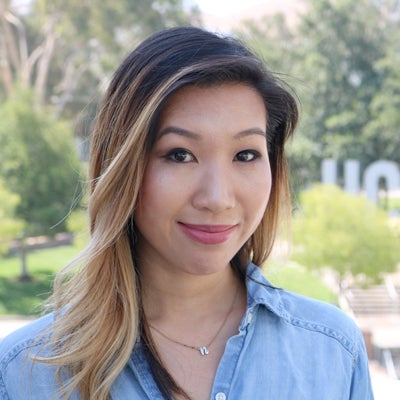 Lisa Chu, M.S.
Violence Prevention Coordinator
She/Her/Hers
Lisa has worked with sexual assault survivors and sexual violence prevention for more than 10 years. After graduating from UC Riverside, Lisa worked at the Orange County Rape Crisis Center as a staff sexual assault counselor for seven years. During this time, she received her Master's in counseling in marriage and family therapy. She currently oversees efforts on the campus to integrate sexual violence and interpersonal violence prevention and education. She also advises the Sexual Assault & Violence Education (SAVE) peer education program, which trains students to educate other students about sexual violence and relationship violence issues and resources.
"We have the ability to empower and support one another and create change on this campus."
CARE Student Assistants
Alana Anguren
My name is Alana Anguren, and I'm a currently a 4th-year student, majoring in Gender & Sexuality Studies. I have been a SAVE peer educator for the past 3 years, but I currently serve as the CARE Student Program Assistant with the focus of facilitating collaboration with the Ethnic & Gender Programs and International Students on campus. Through my position, I hope to gain a better understanding of the unique challenges of each department in regards to sexual assault/violence prevention education. My goal is to develop collaborative relationships on campus in order to create and implement tailored programs. I hope to implement my experiences and abilities in my pursuit of social work.
Sydni Dykes
Hey Y'all! My name is Sydni Dykes, I am a 3rd-year Psychology and African American Studies double major with hopes of becoming a motivational speaker for young children of color. My role in CARE combines my passion of basketball and helping to prevent sexual violence here on campus, thus making me the Athletics CARE Student Program Assistant. Some of my hobbies include playing basketball, hiking, watching movies, cooking, and writing poetry. I am super friendly so if you see me around make sure you shoot me a smile and I will definitely send one back your way!
Nayaab Kazmi
Hi there! I'm Nayaab Kazmi, a 4th-year Business Administration major. I got involved with prevention work during my second year and I've been involved ever since. I'm currently a CARE Student Assistant and my main goal is to create a strong culture of healthy habits and thriving prevention group within the Fraternity and Sorority community.  I have a strong desire to bridge my love for the fraternity/sorority community with my passion for prevention. In my spare time I like to laugh at hilarious memes, learn new random things on reddit and enjoy the outdoors.
Lydia Lowe
Hi everyone! My name is Lydia Lowe and I am a 4th-year Public Policy major with a minor in Italian. I have been a SAVE Peer Educator since my second year, and am currently a CARE student assistant for volunteer and outreach programs. My goal is to help develop a volunteer program that contributes to the important work this office does, and that will help increase the awareness on campus for violence prevention. In my spare time, I love to go to the beach, listen to music, consume lots of Italian food, plan worldwide adventures, and spend lots of time with my cat.
Karla Noriega
Hello! My name is Karla Noriega, and I am a 3rd-year Sociology major. I currently work under the CARE Department as a Student Assistant and I also oversee the SAVE Peer Program, whose mission is to educate the student population on the topics of Consent and Bystander Intervention in order to create a more safe college campus. My interests involve playing volleyball, hanging out with friends, and spending time with my family.
Max Pereyra
My name is Max and I am a 4th-year Bioengineering major. While this is my first year working at CARE, I've previously worked as a Student Coordinator in Asian Pacific Student Programs (APSP), a Community OUTreach Educator at the LGBT Resource Center, and as a Programming Chair in the Residence Hall Association (RHA). My job is to support residents and student staff in the residence halls by educating them on topics related to our office. In my spare time, I pet dogs (also cats). Working with students is my passion, and I hope to be able to do it professionally one day!
Marina Sangit
My name is Marina Sangit and I am a Senior double majoring in Gender and Sexuality Studies and Public Policy. Throughout my time in SAVE and CARE I have been a SAVE Peer Educator, a SAVE Co-Coordinator, and is currently serving as a CARE Student Staff Assistant. I hope to take my experiences doing prevention education into policy as I pursue a Master in Public Policy. In my free time I enjoys journaling, photography, and going on road trips.